Ring, ring America! The anti-government protest at a small wildlife refuge in rural Oregon is finally drawing national attention to the gross overstepping of power our federal government feels it can impose on citizens.
But with so many players in the game, the media is swirling a storm of confusion about the real reason armed protestors are "standing off" with officials--and muddying the waters further by referring to peaceful protestors as "terrorists" simply because they abide by their second amendment rights.
Here's what's really going on: In 2001 and 2006 two ranchers, Dwight Hammond and his son Steven Hammond, set fire to invasive plants to protect their ranch from wildfires that were sparked because of the plants. That turned out to be a huge mistake when the pair didn't realize the land they lit up was actually 130 acres of federal property known as the Malheur National Wildlife Refuge. For a bit of perspective, the entire refuge is 187,000 acres.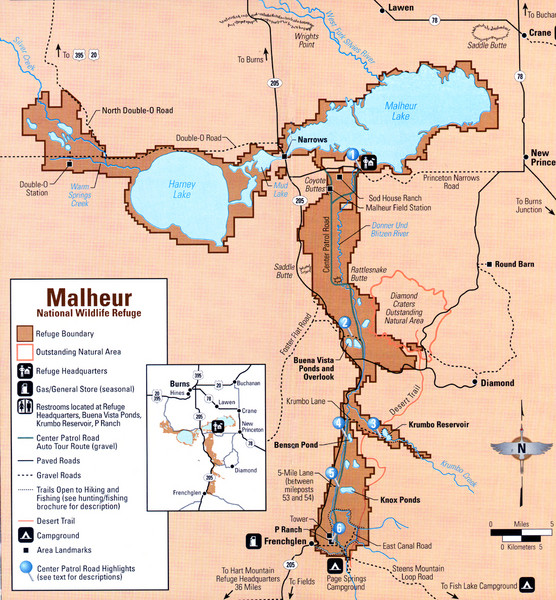 The father-son duo were convicted of arson and served their time--three months for Dwight and one year for Steven. But, recently a federal judge decided the pair needed to return to jail, since their previous sentence did not meet the federal government's minimum-sentencing laws.
The Hammonds are due in court today to turn themselves in and serve another four years for a crime they already served time for.
That's why Ammon Bundy and more than 300 protestors decided to step in.
"We've been able to see that these ranchers have been in this situation that's really a form of tyranny," Bundy told NBC News.
Ammon and his brother Ryan are now at the helm of the what some reporters are calling a "standoff" with government officials. The two are the son of Nevada rancher who has a bit of history challenging the government's reach. And those who don't know history's mistakes are doomed to repeat them, right?
So, maybe that's why Nevada Sen. Harry Reid and David Ward (as well as several media networks) have taken to calling the Bundys' group "terrorists" with ulterior motives for calling to action a protest.
Or maybe it's because these protestors are simply exercising their second amendment right to bear arms that makes them "terrorists" at a "standoff" with government.
"We are not terrorists," Ammon Bundy told CNN. "We are concerned citizens and realize we have to act if we want to pass along anything to our children."
To confirm his point, Maureen Peltier, a Washington Army National Guard staff sergeant told The Oregonian that while some in the group were armed, "there is absolutely no armed standoff."
So, while events continue to unfold more and more arguments about the length of federal reach, here's the flames of two heated topics the media will continue to fan:
We're watching the government fight to send two men who've already served a sentence be ordered back to prison simply because of a federally-mandated minimum.
Americans are seriously wondering how to define a terrorist versus a patriot?
Left-sided politicos call the Bundy family home-grown terrorists, and the 300-protestors they've rallied a "militia," while several Republicans consider the family patriots. The debate has even sparked several hashtags comparing them to terrorist groups in the Middle East...
Share this article and tell us what you think! Are the Bundys terrorists, or patriots? Did the government overstep in re-sentencing the Hammonds to serve more time?